CP&G Changes Effective 10-01-23
     This Document  Has Two Pages
————————————————————-
Fall is coming closer each day.  Overnight lows near Tweetsie have been in the 51-54 degree range.  Saturday's football game between  Appstate and East Carolina University was exciting but as the sun began setting in the late afternoon the stadium seats were getting cooler and less comfortable.  Sunday had periods of heavy rain.
Late News:
W1AW/4 will be operating from 4800 feet elevation up here near Boone.  Listen on 146.520 MHz (FM SIMPLEX) on Tuesday, September 26, and the guys from Charlotte will looking for contacts between 8:00 p.m.- 10:00 pm.
Operate as W1AW/4 – A Year-Long Operating Event Recognizing Volunteers
The ARRL is celebrating with a year-long operating event honoring all ARRL volunteers through the VOTA program.  If you are interested in operating as W1AW/4, you have an opportunity coming up soon as part of the VOTA operation   Each state will have two different weeks assigned for the year. 
The second period for North Carolina is coming up September 27 (00:00z – October 3 23:59z.  During this week- long  period, only one operator at a time can use the W1AW call.  A coordinator has been assigned to coordinate the North Carolina operation.  You must request a time slot and get approval before operating as W1AW/4.  If you are interested, use the following link to request a time slot:  https://www.cdxa.org/vota-nc.php
Earning Points for contacting W1AW Portable Stations: There will be week-long activations of portable W1AW/# stations in all 50 states, and in several US Possessions/Territories, that will generate on-air activity to earn points. Each state will be activated twice. The schedule of when which states will be activated as posted in the dashboard above will be updated as changes/additions occur.   
Using Logbook of the World (LoTW – see http://www.arrl.org/logbook-of-the-world) as the QSOs data source, the 2023 Volunteers On The Air event features W1AW activations from all 50 states (twice) and several territories during 2023. Weeks will begin on a Wednesday and end on a Tuesday. Some weeks will be shown as off weeks to avoid other major operating events.   Participants will work W1AW portable stations and ARRL volunteers to earn QSO points.
Amateur radio operators who are interested in volunteering to showcase amateur radio at the upcoming NC State Fair (which runs from October 12 to October 22) in Raleigh.  This is a project that will take numerous operators since operation will occur during two shifts (0900-1500 and 1500-2100) each day of the Fair.  Operations will be in a tent on the Fairgrounds.  Admission tickets will be provided for operators as will free parking.  Contact Travis Russell, KN4WJL (kn4wjl@proton.me) to sign up for one or more of the operator slots.
NATIONWIDE EMERGENCY ALERT TEST ON OCTOBER 4
Test Messages Will be Sent to All TVs, Radios and Cell Phones.  WASHINGTON — FEMA, in coordination with the Federal Communications Commission (FCC), will conduct a nationwide test of the Emergency Alert System (EAS) and Wireless Emergency Alerts (WEA) this fall.
The national test will consist of two portions, testing WEA and EAS capabilities. Both tests are scheduled to begin at approximately 2:20 p.m. ET on Wednesday, Oct. 4.   The WEA portion of the test will be directed to all consumer cell phones. This will be the third nationwide test, but the second test to all cellular devices. The test message will display in either English or in Spanish, depending on the language settings of the wireless handset. The EAS portion of the test will be sent to radios and televisions. This will be the seventh nationwide EAS test.
EARTHQUAKE EXERCISE  – October 19
The Great Shake Out is the world's largest earthquake drill. It is held annually on the third Thursday of October, and millions of people participate all over the world. In 2022 over 45.6 million people registered their participation. The goal of the Shake Out is to teach people how to protect themselves during an earthquake.  Info on how amateur operators can participate is found at https://winlink.org/content/shakeout.
The US Department of Defense (DOD) soon will be conducting DOD COMEX 23-4. During the week of October 16, there will  be a series of high-power HF information transmissions on 60 meters and channel 1 (5330.5 kHz).
Enjoy the cooler weather and stay prepared for the potential of severe weather.
Marv, WA4NC
Boone
————————————————-
THIS STORY HAS FIVE PAGES AND EACH PAGE IS VERY INTERESTING. 
I AM SURE YOU HAVE BEEN TOLD TO "GO FLY A KITE" SOMETIME IN YOUR LIFE BUT THESE STUDENTS DECIDED THEY WOULD "GO FLY A BALOON" AND THEY DID.  GREEN BANK ELEMEMTARY-MIDDLE SCHOOL, CONGRATULATIONS FROM ALL OF US AT SERA.   Remember, see all five pages.
Newsletter draft 1

Be the FIRST to get the C
AT 300 
COMET Tuner
CAT-300 new product release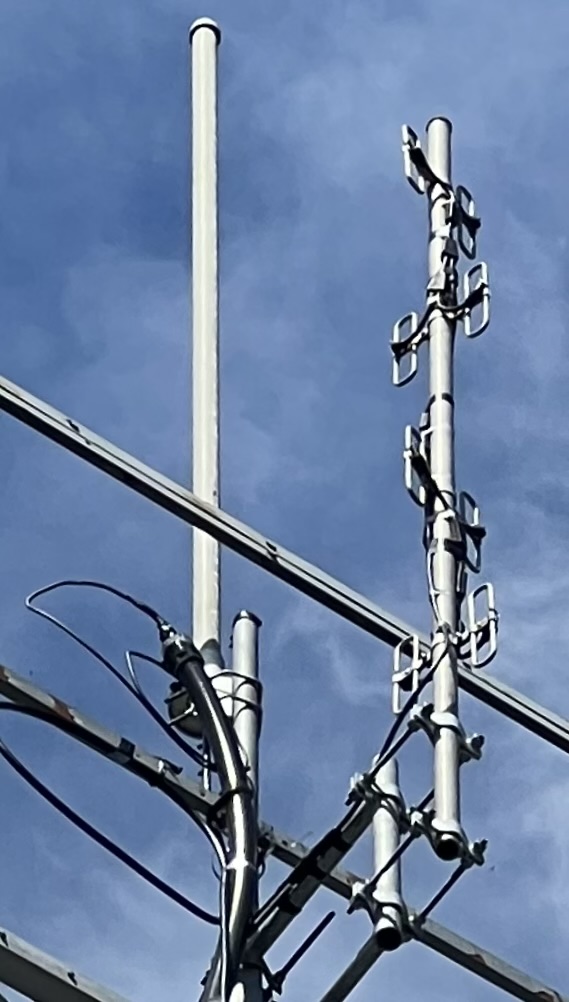 Daiwa Ad 2022_QST_FINAL

Send your Club News and pictures to help.info@sera.org